Editor:
Ofir Winter
Memorandum No. 203, INSS, September 2, 2020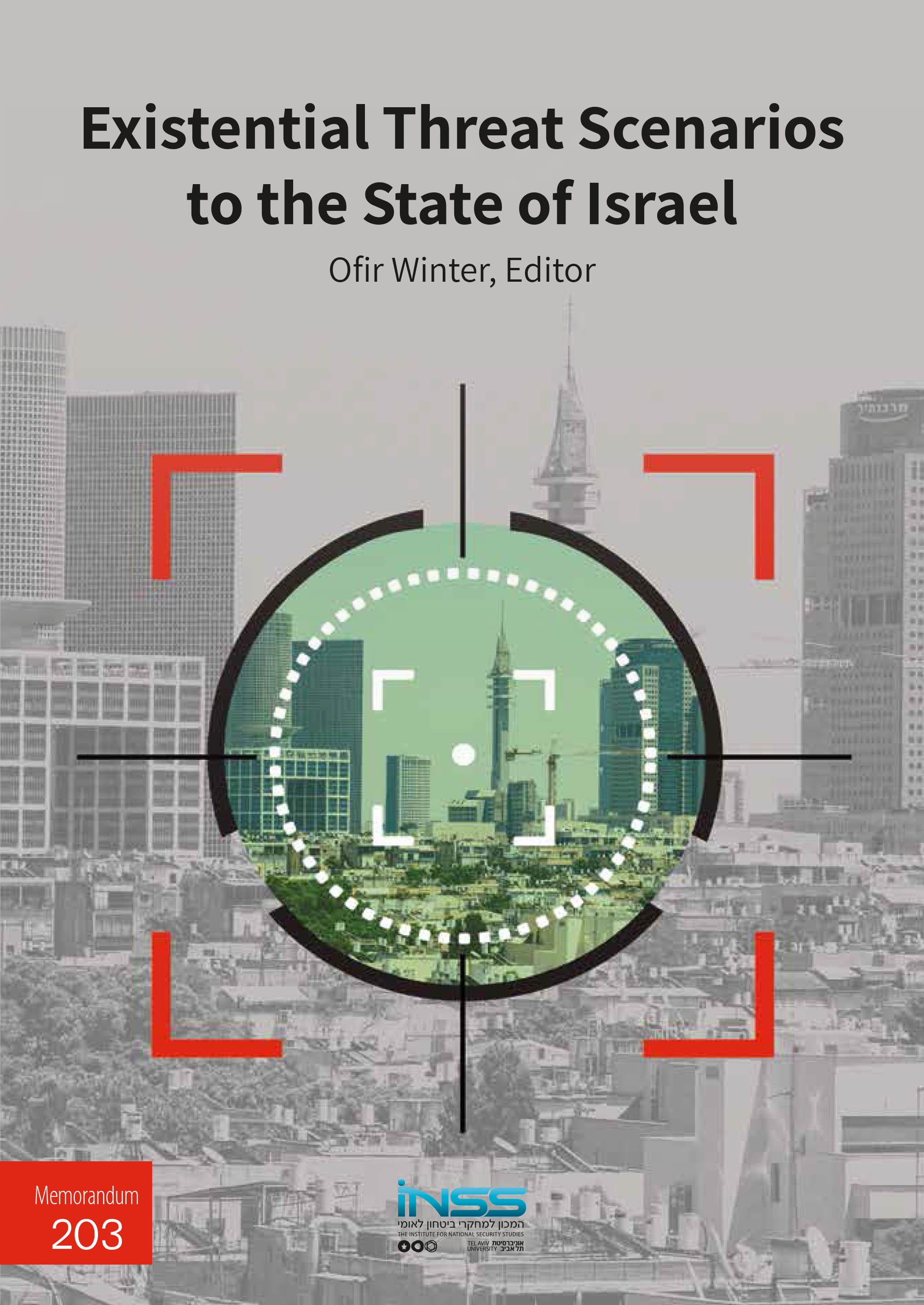 During its more than seventy years of existence, the State of Israel has developed impressive military, economic, and diplomatic strengths; has become an undeniable fact; and has been recognized by some of its neighbors. Nonetheless, despite its impressive achievements, Israel still continues to cope with security challenges, including enemies who call for and seek its destruction. This study provides a contemporary analysis of the severe potential threats that could endanger the physical existence of the State of Israel, the functioning of its essential systems, and its unique identity of being a Jewish and democratic state.
In the framework of the research, we analyzed five threat scenarios: the formation of a regional military coalition against Israel; multipolar nuclearization in the Middle East; the collapse of the Israeli defense systems due to a large-scale precision-missile attack led by Iran and its proxies; international isolation and a boycott of Israel; the disintegration of Israel's social cohesion, and the loss of its identity as a Jewish and democratic state. For each scenario, the research teams examined possible causes, accelerating and inhibiting factors, secondary threats that accompany the main threats, and security pillars that need to be maintained and strengthened in order to defend against these threats.
From an analysis of the threat scenarios, the strengths of Israel's security pillars become clear; however, internal, regional, and international processes are liable to erode and undermine them, disrupting the balance of forces between Israel and its possible adversaries and strengthening the possibility that the potential existential threats will materialize in the future. Given the conclusions of the research, we have made specific and general recommendations for the decision makers, intended to provide a comprehensive response to the threat scenarios, while using the various tools that Israel has at its disposal.