Emily B. Landau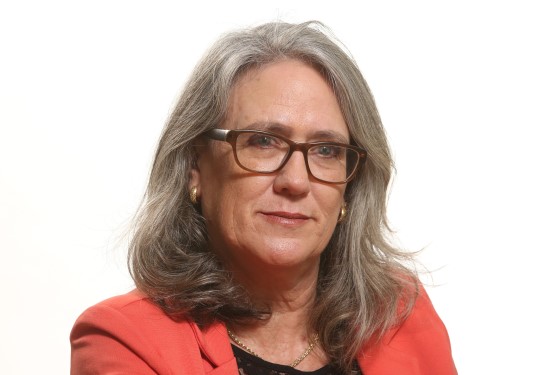 Emily B. Landau
Senior Research Fellow, head of the Arms Control and Regional Security Program
CV
Emily Landau is a senior research fellow at INSS and head of the Arms Control and Regional Security Program, leading its research, conference outreach, and mentorship projects. Dr. Landau has published and lectured extensively on nuclear proliferation, arms control, and regional security dynamics in the Middle East; WMD proliferation challenges in the post-Cold War era; Israel's nuclear image and policy; and developments in global arms control thinking in the nuclear realm. Her books and monographs include Israel's Nuclear Image: Arab Perceptions of Israel's Nuclear Posture (co-author, 1994), a landmark study into the regional effects of Israel's unique model of nuclear ambiguity; and a major study of the ACRS talks entitled Arms Control in the Middle East: Cooperative Security Dialogue and Regional Constraints (Sussex Academic Press, 2006). Her most recent publications include co-edited volumes, among them: The Obama Vision and Nuclear Disarmament (2011); The Nuclear Nonproliferation Regime at a Crossroads (2014), and Arms Control and National Security: New Horizons (2014). In 2012 she published Decade of Diplomacy: Negotiations with Iran and North Korea and the Future of Nuclear Nonproliferation, a comparative study assessing the effectiveness of negotiations as a strategy to confront the military nuclear ambitions of Iran and North Korea. She is also the author of numerous book chapters and articles published in various academic and professional journals.
Dr. Landau has taught nuclear strategy, negotiations and arms control in different programs at Tel Aviv University since 2004; she currently teaches in the executive MA program on Diplomacy and Security at Tel Aviv University, as well as in the Lauder school of Government at IDC Herzliya (from 2013), and the International School at the University of Haifa (from 2008). She is a frequent expert commentator in Israeli and leading international media; her op-eds, comments and interviews have been featured in the New York Times, Washington Post, Wall Street Journal, Time Magazine, National Interest, Financial Times, The Guardian, Reuters, Bloomberg, and USA Today among others, and in Israel's Times of Israel, Jerusalem Post, Haaretz, Maariv, and Jerusalem Report.
Dr. Landau is a frequent guest lecturer and public speaker, and briefs many audiences on the Iranian nuclear crisis. She has participated in numerous Tack II initiatives on arms control and regional security in the Middle East, serving on the steering committee of the Euro-Mediterranean network of research institutes EuroMeSCo for eight years. She currently serves on the board of advisory editors of
Fathom
and is a member of IISS, London.  Dr. Landau holds a PhD from the Hebrew University of Jerusalem.
Forbes
magazine chose Dr. Landau as one of Israel's fifty most influential women for 2015, in recognition of her work on security issues, in particular her public profile regarding the Iranian nuclear crisis.
Research Fields
Arms control

Deterrence; balance of power

Egypt: nuclear

Iran: political campaign and nuclear program

Israel: nuclear and arms control policy

Middle East: regional security

Nuclear weapons proliferation

US: arms control
Related Topics