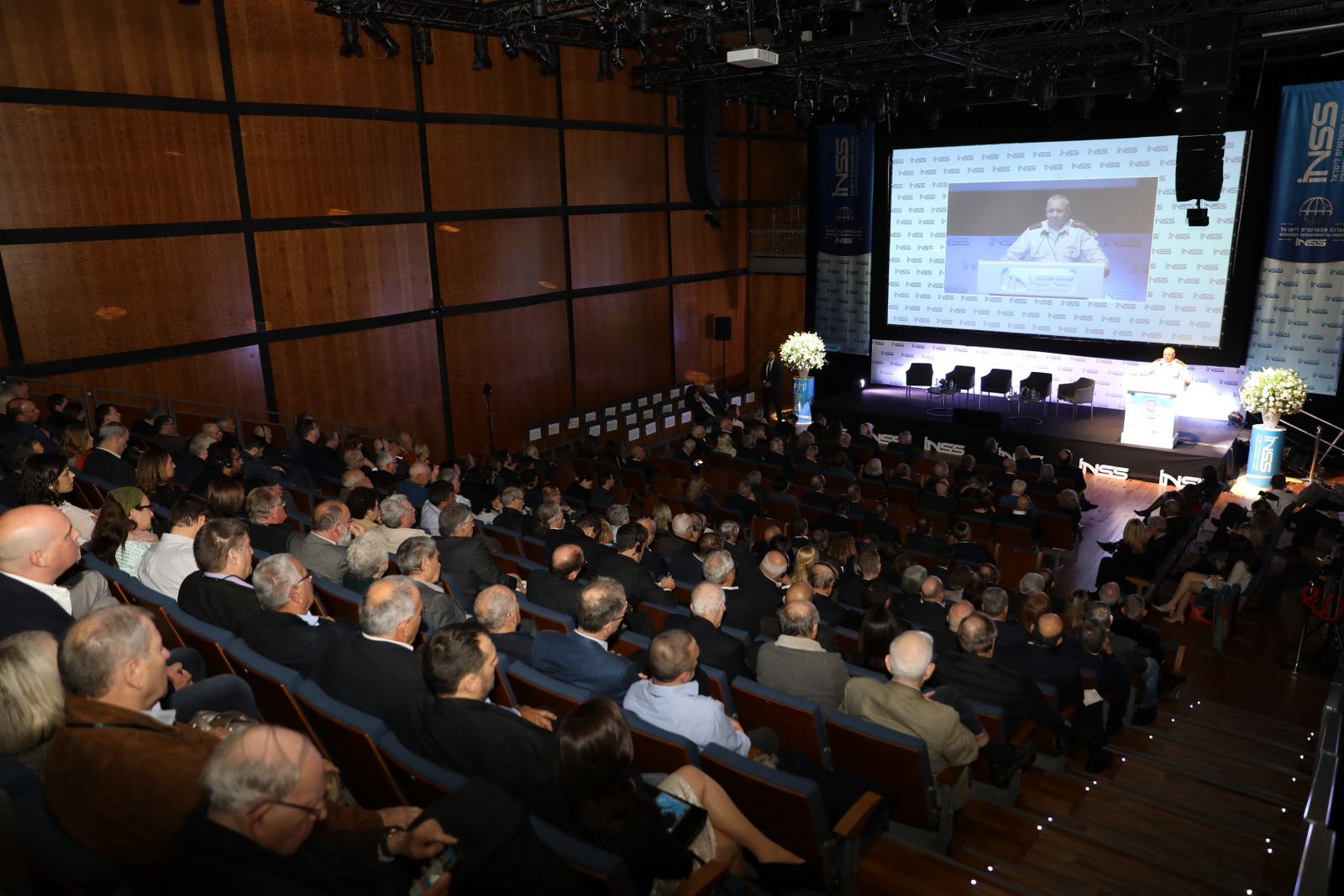 The Institute for National Security Studies (INSS) is pleased to announce that the 2017 Global Go To Think Tank Index Report has been released by the University of Pennsylvania and the Institute's ranking improve in several key areas:
INSS ranked 1st among Israeli think tanks.
In the field of Defense and National Security, INSS has moved up four spots to 16th in the world.
In the Middle East and North Africa rankings, the Institute jumped up to the number two spot in the region.
Among non-US think tanks worldwide, INSS moved up 11 spots and was ranked 49th .
The Institute is pleased to see that its continued striving for excellence is being recognized by the University of Pennsylvania, and would like to congratulate its think tank colleagues around the world on a successful year of policy research and innovative thinking.
INSS Ranking 2012-2017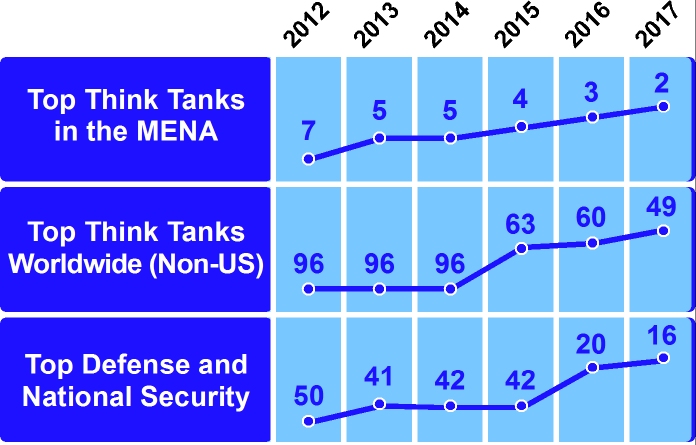 INSS 2016-2017